Hear First Nations stories of all kinds in the Blak Out program
Back to
Stories
October 22, 2018
Words
Indigenous voices from Australia and around the world.
Sydney Festival's Blak Out program returns in 2019 with a well-rounded selection of theatre, music, dance, classes and art by First Nations writers, performers and artists.
We've got everything from the hard-hitting (powerful theatre that addresses suicide and the high murder rate of First Peoples Canadian women) to the straight-up fun (an art installation about skipping culture and classes where you can learn local Sydney language) and all sorts in between.
ARA Indigenous Services
is supporting the presentation of the Blak Out program. Through education and community engagement, ARA aims to help end Indigenous disparity by connecting individuals with workplace opportunities.
Explore the 2019 Blak Out program below.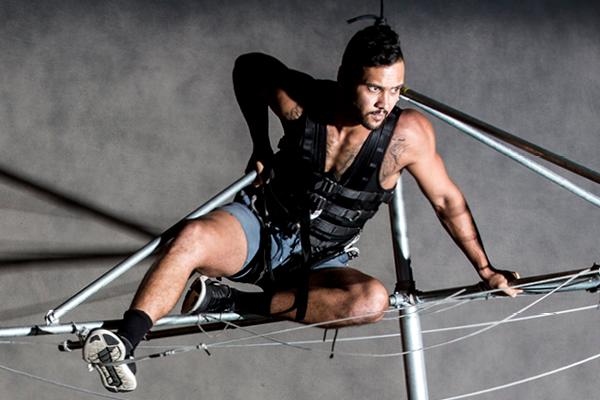 23–26 January
Sydney Opera House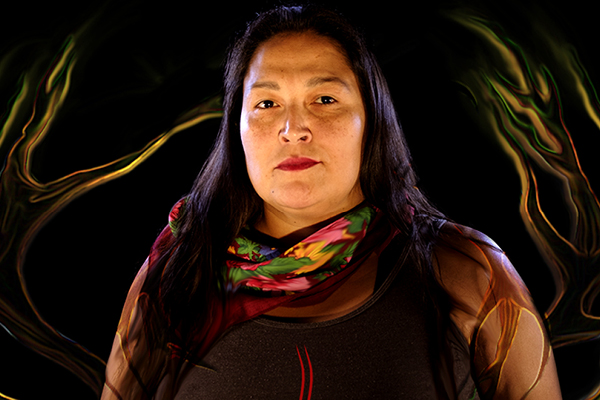 16–20 January
Carriageworks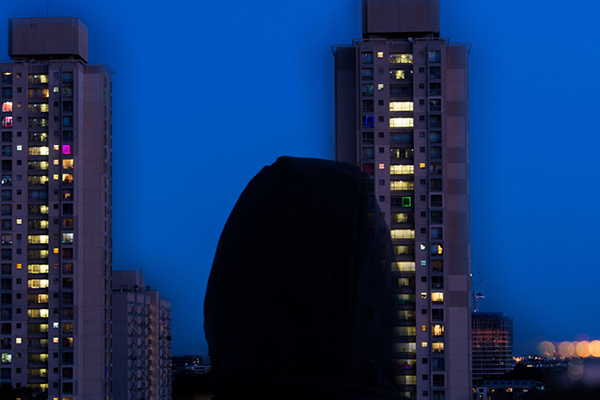 Talented playwright Henrietta Baird first premiered this play in development at the Yellamundie National First Peoples Playwriting Festival in 2017, and it now makes its debut at Sydney Festival 2019. A story of family, addiction and survival set around the tower blocks of Redfern and Waterloo, it's about young mum Lara who's working interstate when her son rings with a crisis: dad's disappeared and the kids don't have any food. Lara has only a weekend to get back to Sydney and find their errant father before she has to be back at work.
18–23 January
Carriageworks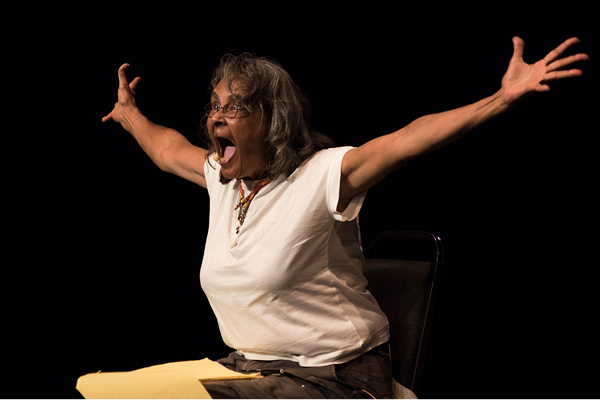 A biennial celebration of First Peoples playwriting, industry forums and networking opportunities for artists, as well as daily readings of new national and international plays, open to the public. Hear powerful and important new and established Indigenous voices from Australia, Turtle Island (Canada) and Aotearoa (New Zealand).
24–26 January
Carriageworks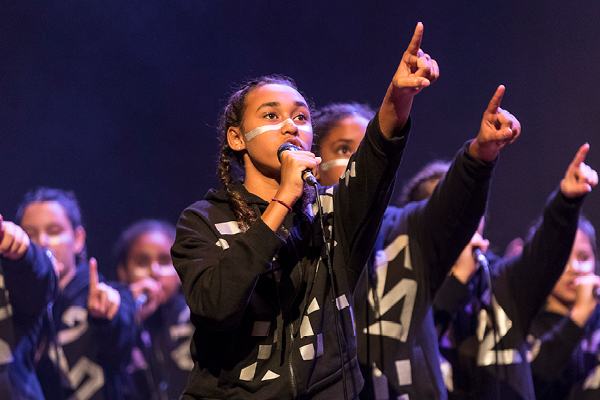 Lyn Williams, Australia's leading director of choirs for young people, asked the songwriting team from The Cat Empire, Felix Riebl and Ollie McGill, if they'd like to spend some time in the Pilbara (north WA) and write a song cycle for her choir of young Indigenous women Marliya. Riebl and McGill wrote the album; the likes of Briggs, Emma Donovan and Peter Garrett lent their chops as guest musicians; and you can hear the whole thing performed live at the Sydney Opera House.
25 January
Sydney Opera House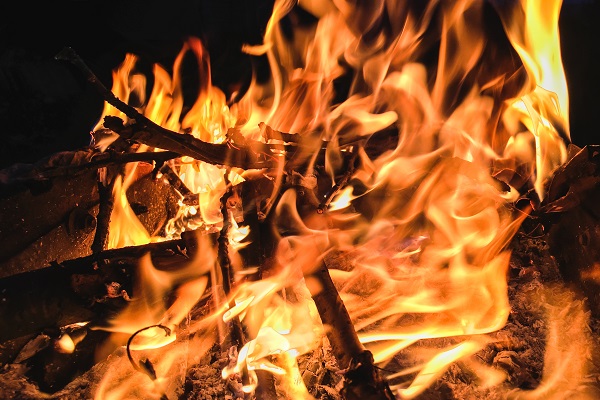 Reflect on the impact the First Fleet's arrival had on Australia's First People, and hear stories of Country from Elders and musical performances, at this "small 'p' political" gathering around a campfire at Barangaroo Reserve, from dusk on 25 January until dawn on 26 January.
25 January
Barangaroo Reserve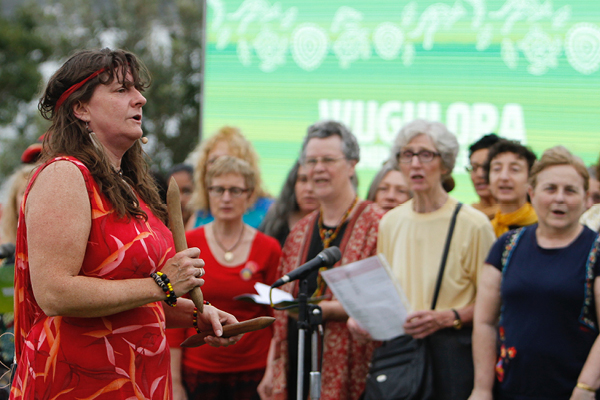 25 January
Barangaroo Reserve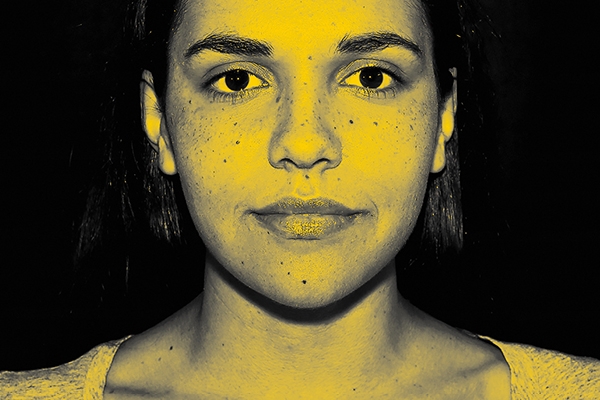 Want to learn how to speak a few words in the first language of Sydney, and get a fascinating insight into local Indigenous culture? Join a free language class at Sydney Observatory or Prince Alfred Square, Parramatta. In 2019, the classes have a focus on Indigenous knowledge of the stars, astronomy and navigation by the night sky.
12–20 January Prince Alfred Square, Parramatta
Sydney Observatory
FREE
Take your knowledge of local language further with a three-day course at Parramatta Library or UTS. The courses run for 50 minutes each day across three days and cost $45 per person.
9–24 January
Parramatta Library
Building 8, University of Technology, Sydney
A rare opportunity to see treasures from deep inside the vaults of the State Library, as experts open up the coffers and give talks on a rich array of historical images, manuscripts, regalia and maps. How much do you really know about the true history of Sydney and its surrounds?
12–26 January
State Library of NSW
FREE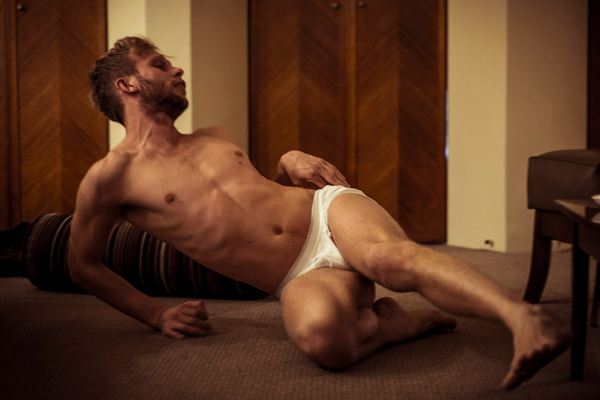 Wiradjuri man Joel Bray performs an honest, sexy and affectingly autobiographical piece of dance-theatre for an intimate, up-close audience of bathrobe clad punters in a hotel suite at the QT Sydney. ArtsHub gave it four stars, calling it "a sophisticated, frank and affecting exploration of self, shame, and self-doubt."
11–20 January
QT Sydney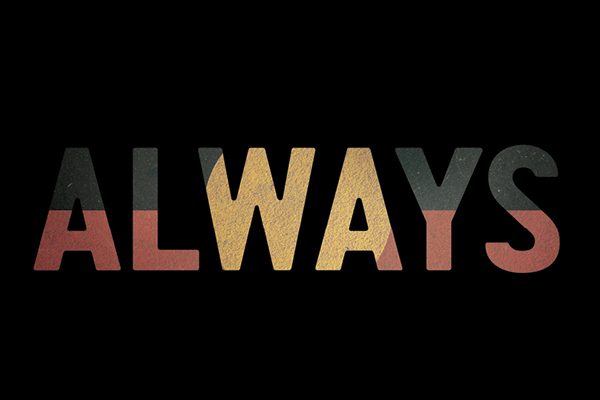 It always was and always will be Aboriginal land – and in case you're inclined to forget it, during Sydney Festival there'll be a massive sculpture at Barangaroo Reserve featuring the declaration ALWAYS with a reflective back as you approach it, designed by local Bangarra artist in residence Jacob Nash.
9–27 January
Barangaroo Reserve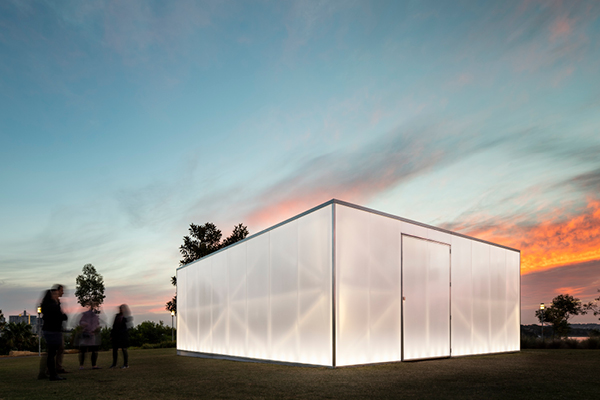 Step inside an architect designed box, with projections on the walls, for a "deep listening" experience curated by ABC Radio's Daniel Browning, as current and future Elders of the Blacktown Aboriginal community tell stories of Country.
9 January–2 February
Blacktown Showground Precinct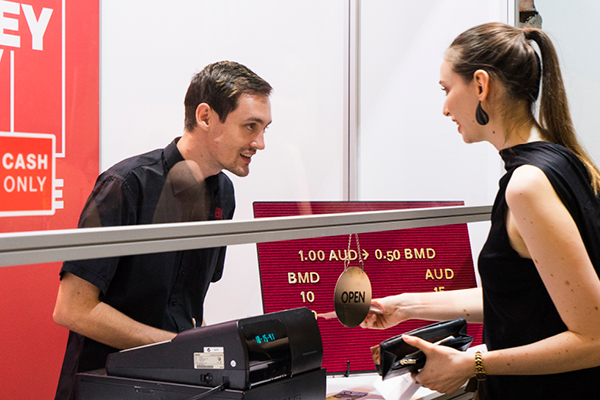 21–28 January
Museum of Contemporary Art
FREE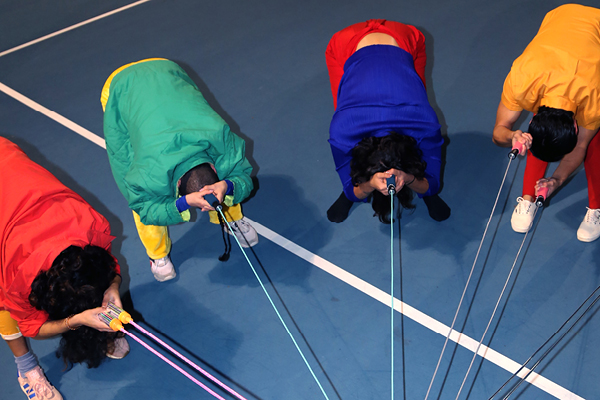 Bundjulung and Ngapuhi artist and dancer Amrita Hepi's new video work explores the tradition of skipping as a way of sharing spectrums of the Blak experience as self-expression and cultural celebration. Joining her newly commissioned work will be a retrospective of three video works by American conceptual artist Adrian Piper, which joyfully use dance and music to examine the exchange of cultural knowledge, tradition and inherited trauma, and the role of the body and music in shaping and asserting representations of identity.
11 January–3 March
Cement Fondu